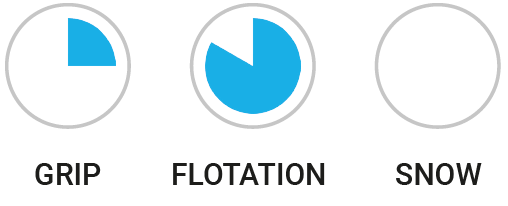 A complete series of ECO-Wheel Tracks™ that, thanks to straighter cross members and a wider contact area, really takes you where you want. ECO-Wheel Tracks™ which take you upward, forward and over and even a little further. ECO-Wheel Tracks™ gives you superior traction, improves machine stability and increases flotation.

The blue circles show applications using Baltic™ profile.

Contact your local Olofsfors office to request other options and/or dimensions.
The following profiles are available for our CTL ECO-Wheel Tracks™.